Trailer Mural -  painted by Gunn High School students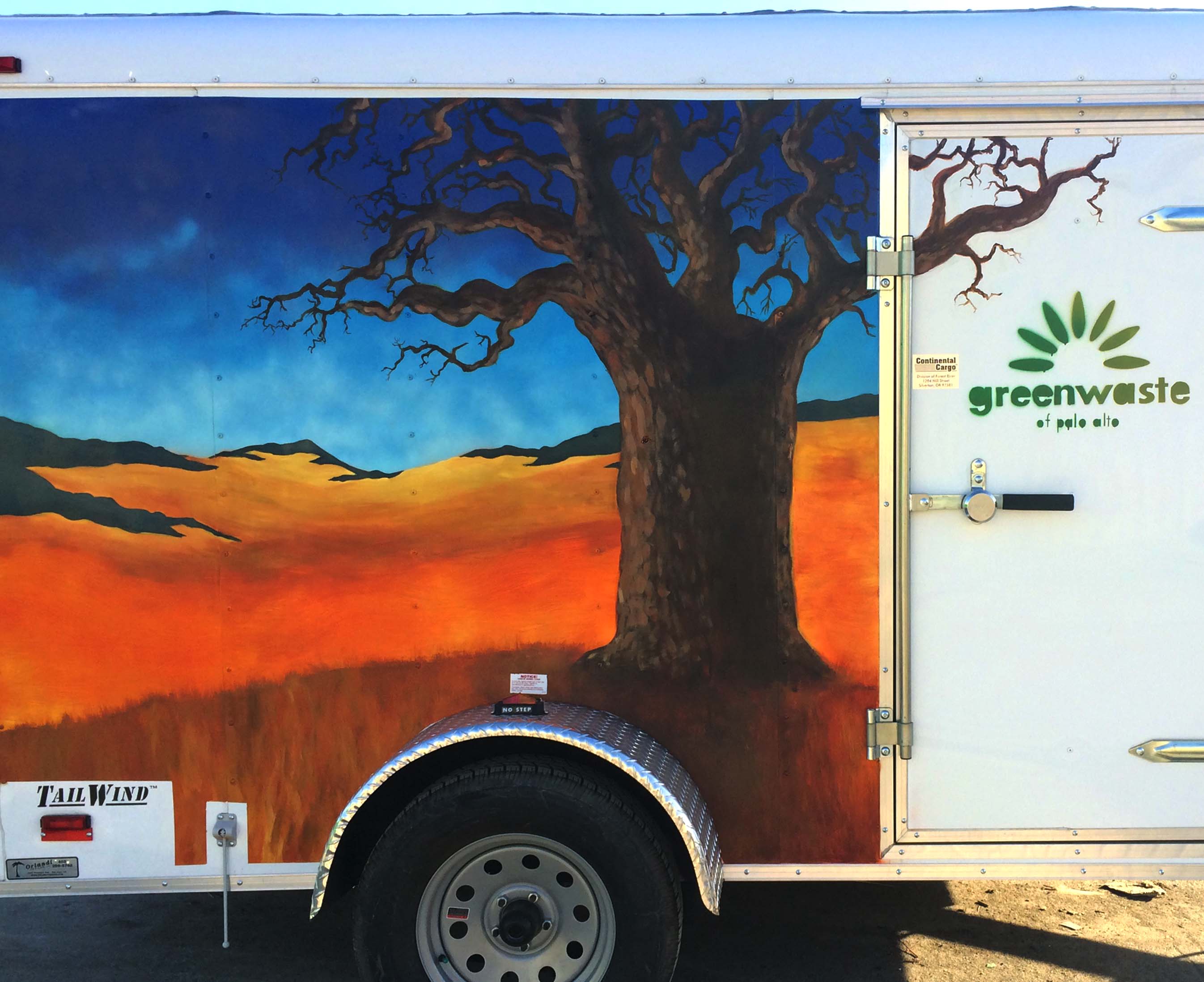 On February 20, GreenWaste of Palo Alto debuted our new outreach trailer.  A primary
purpose of this trailer is to aid the Repair Café in storage and transportation of tools and
materials between their quarterly events, in which broken household items are fixed by
volunteers. The trailer was beautifully designed and painted by dedicated Gunn High
School students. These students volunteered their time to paint scenes of the Palo Alto
area. One side of the mural depicts the bay lands, with several species of birds enjoying
the marshland, while the other side is a reaching oak amid the golden Los Altos Hills. 
Come join us at the next Repair Café event on May 15 at the Museum of American
Heritage to see the trailer for yourself, and support reuse in your community!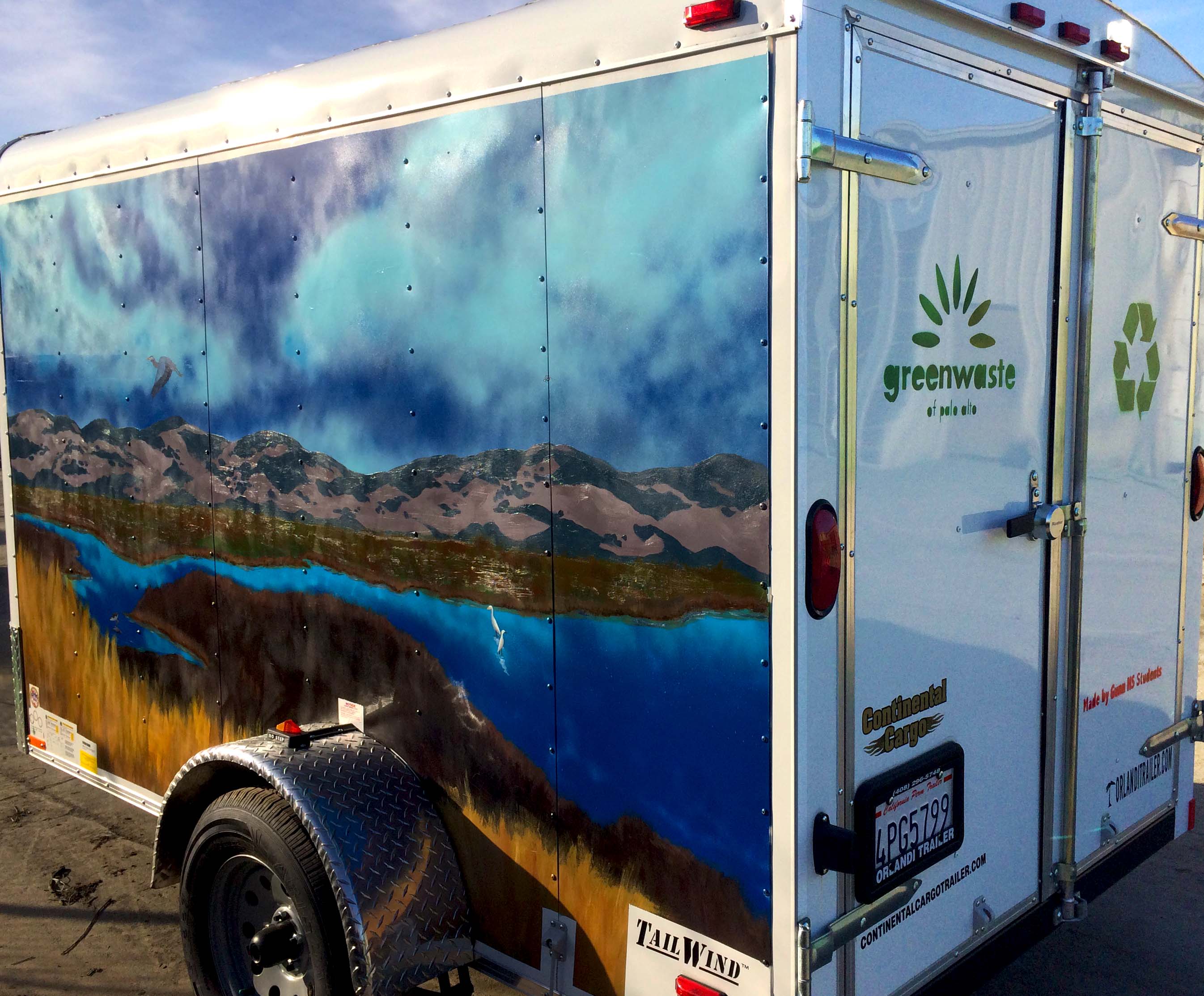 THANK YOU ARTISTS!
                  Courtney Griffin
                  Katherine Shark
                  Hailey Qu
                  Elizabeth Zu
                  Tian Chen
          ...and thank you adult supervisors!
                  Deanna Messinger
                  Rebecca Navarro
on Wed, 02/24/2016 - 15:44

Eliza Lubetkin